Are You Ready to Work with an Audiovisual Company that Far Exceeds Your Expectations?
---
Why work with Technology Professionals? Simply put, we want you to be happy. We specialize in not only completing all of our projects on time and on budget, we go way beyond your expectations to make sure that you have the absolute best solution for your project, and that you are delighted with the results. Most of our clients know what they need or want, but not how to get it. That's where we come in. Our clients know they can trust us give them the best solution for the best price.
15 Years of Service Excellence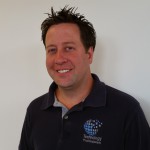 Jeff Dempsey, Owner of Technology Professionals, has over 15 years of providing outstanding service to his customers. He has customers that follow him because of his commitment to excellence and providing top notch service. He personally trains and oversees each of our teams to ensure that our standards are carried out in each project.
Expertise that is Deep and Wide
Many audiovisual companies are good at one service because their background is based in one area, but it doesn't translate in other audiovisual services. Our expertise is unique in that we have installed and completed a wide variety of projects large and small, commercial and residential. We have completed hundreds of projects, and enough of each type of project (see our project list) to understand the issues and resolutions unique to each.
Responsive and Friendly Staff
We understand that getting your project completed quickly is a priority for you, and that if there is a problem, waiting isn't an option. That's why part of our no-hassle guarantee for our customers is to ensure your issue is resolved as quickly as possible.
We also know that while you know what you want, the tech jargon isn't easy to follow. We train our team members to communicate with you using plain English, to make sure you understand what's going to be accomplished without the "tech talk" getting in the way.
Free Estimate
Get to know us and get a free estimate for your next project. Contact us today to set up an appointment with a member of our team. We will let you know what to expect and what the best solution is for your home or business.